Policing the #freedom of the #internet through .@robertamsterdam
See on Scoop.it – INTERNET in DANGER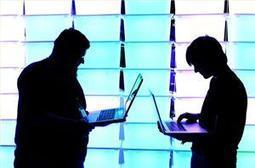 What does the US's relentless pursuit of internet activists say about the priorities of Obama's Department of Justice?
The United States Department of Justice is under increasing scrutiny over its unwavering determination to prosecute internet journalists and activists, especially those who challenge what appears to be the abuse of power by corporations and the government.
Those accused of the alleged crimes – described by many as trivial – face years in prison and relentless pursuit by the authorities.
The latest example involves the sentencing of 26-year-old online activist Andrew Auernheimer to three-and-a-half years in prison for obtaining the personal data of thousands of AT&T's customers.
But his supporters argue that he was exposing a flaw in the firm's security system that had already endangered the personal information of customers, and that he did no actual "hacking" himself.
Then there is the pending prosecution of journalist Barrett Brown who has been in jail for six months and potentially faces decades in prison.
See on www.aljazeera.com